All You Need to Know About Box Braidings- How long does box braiding last?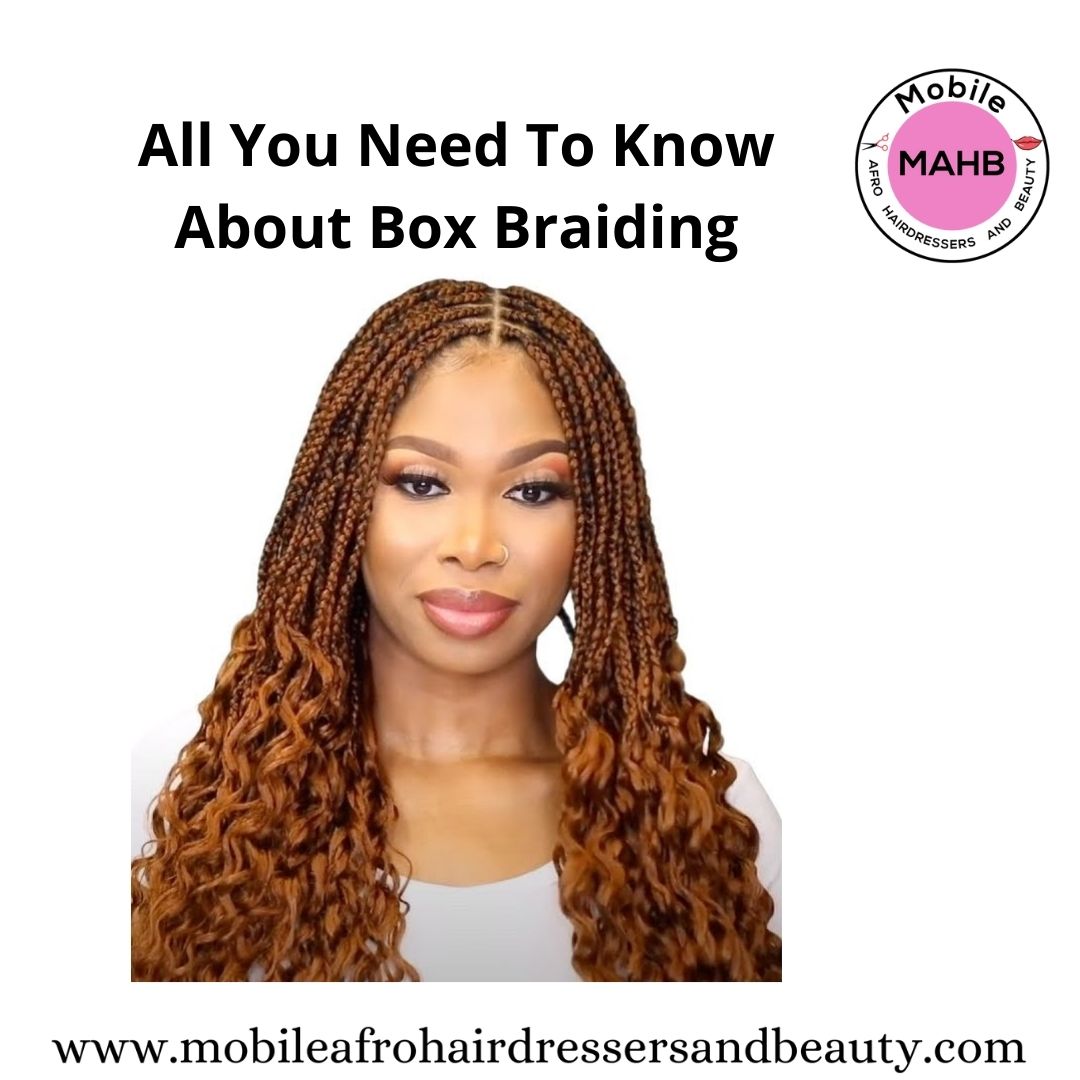 Do you know you can book home service mobile afro hairstylists and beauticians anywhere in the

 UK?
All You Need to Know About Box Braidings- How long does box braiding last?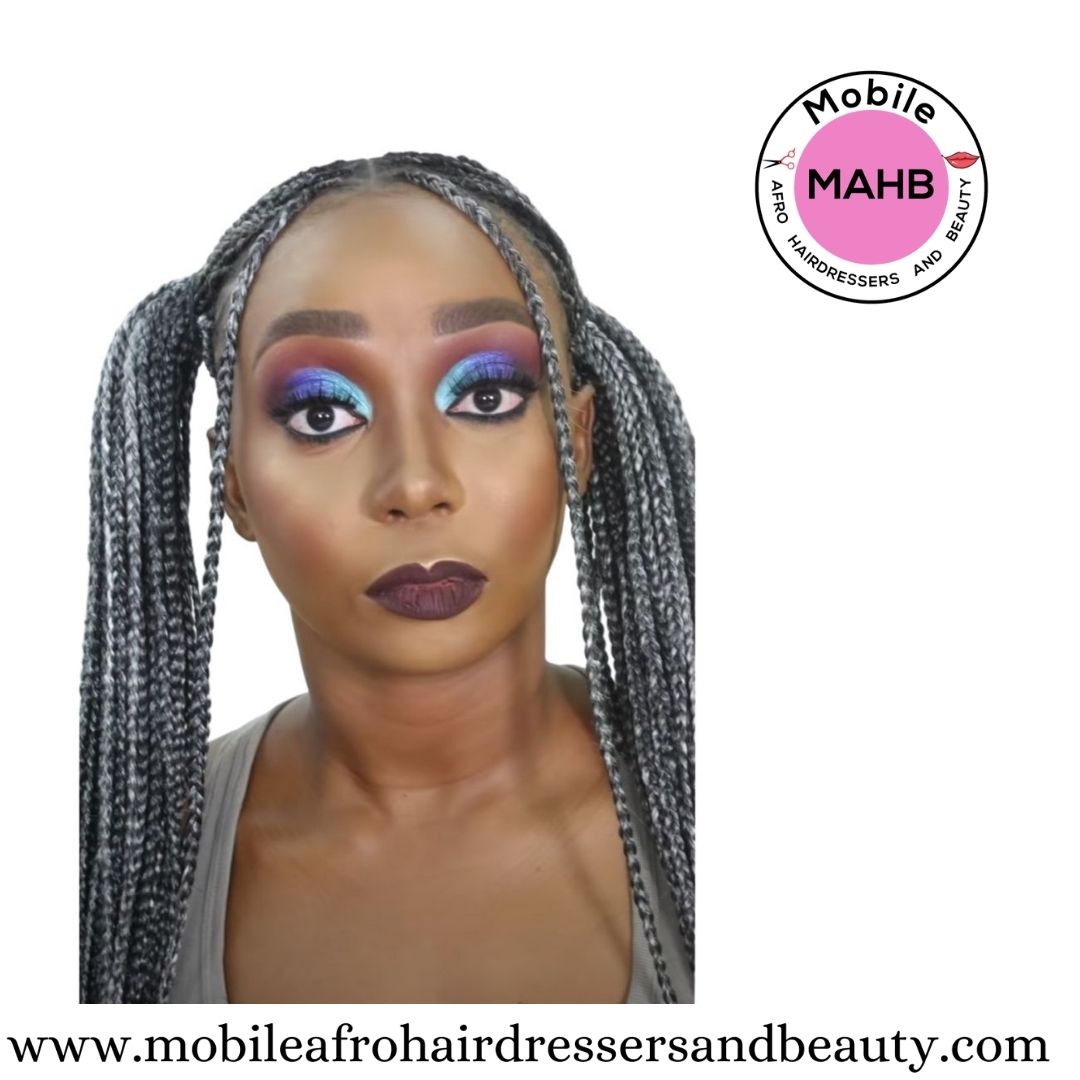 Box Braids plaits is one of the best ways to maintain your hair and keeping it neat.  It offers a high-impact, low maintenance look and It also saves your hair from daily styling. You can style your braids in any style, especially in updo styles helps to keep your Box Braids in place.
Box Braids are individual plaits created by cutting the hair into boxed sections. It comes in different sizes and lengths. Synthetic hair is added to give it desired fullness and long length. Box Braidscome in handy and are protective for women who desire to give their natural hair some break. 
Also, to maintain healthy hair, you mustn't keep your Box Braids for more than six weeks, max, eight weeks. Equally, the amount of time you own your Box Braids in wholly depends on you. So, it is vital to work with the style to keep them looking fresh.
Prep your hair before you start Box Braids. Wash, detangle and blowdried straight. Do not pin hair to avoid knots. 
If you have a sensitive scalp, you may not try tightly woven plaits because it can cause you some discomfort, tugging on the hairline, especially as the hair grows out. However, if the Box Braids are too loose, they can quickly come undone. So, find the right weight by asking your Beautician for expert advice. Also, make sure there's no more tension on your Box Braids than you're comfortable with; make it slightly shorter or a bit lose.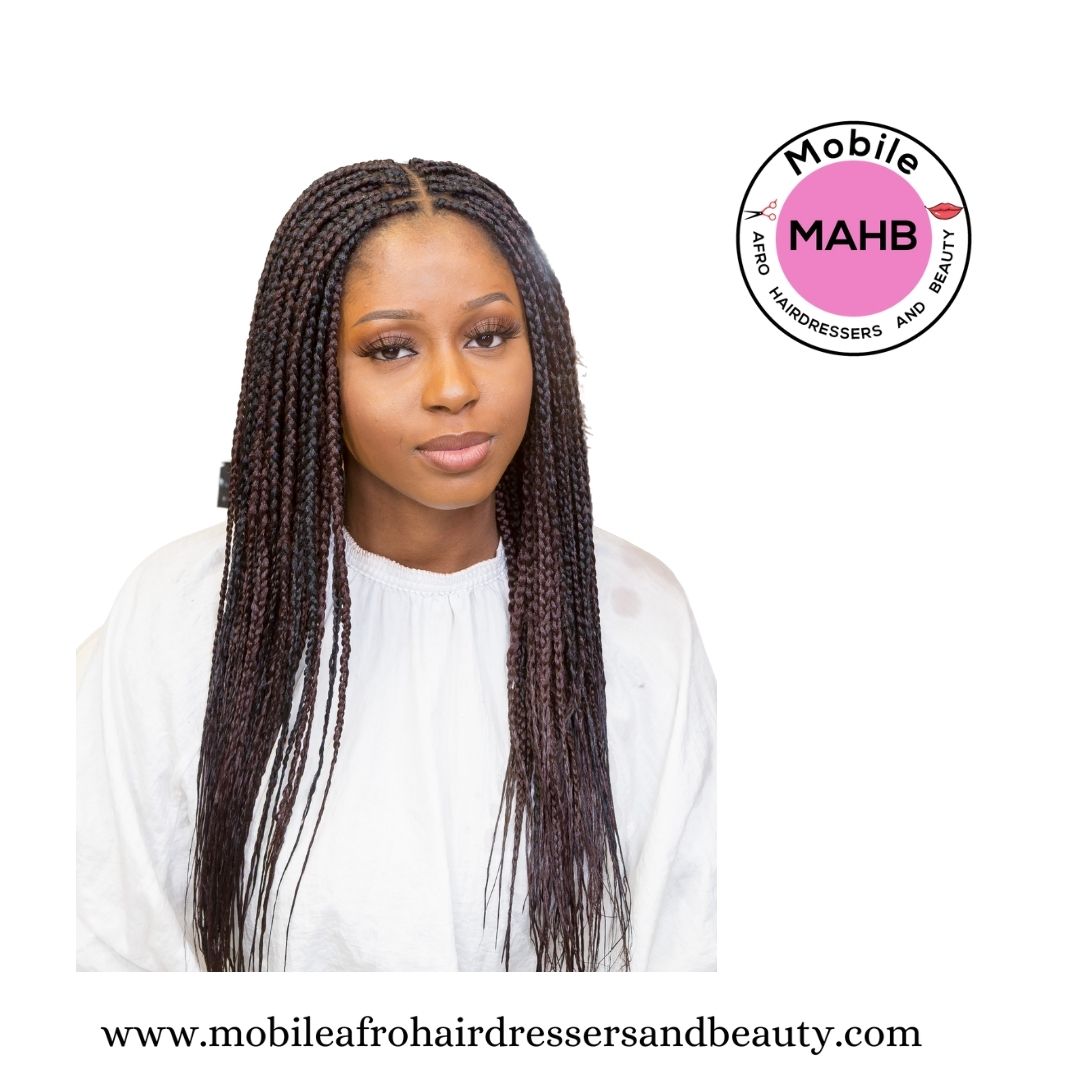 Your personal hair growth is one factor that will determine how long your Box Braids lasts. If you have fast hair growth, you'll have to re-do your hair quicker than others. But if you have expected hair growth, you also mustn't keep your Box Braids for more than two months max so that you don't damage your hair.
Pay close attention to the end of your hair. To avoid splits and keep healthy, sleek and smooth down flyaways, apply a small amount of gel, wax or smoothing cream. At night, sleep on a silk pillowcase or wrap your hair in a silk scarf at night to reduce friction that can lead to a frizzy hair surface.
How You Can Style Your Box Braids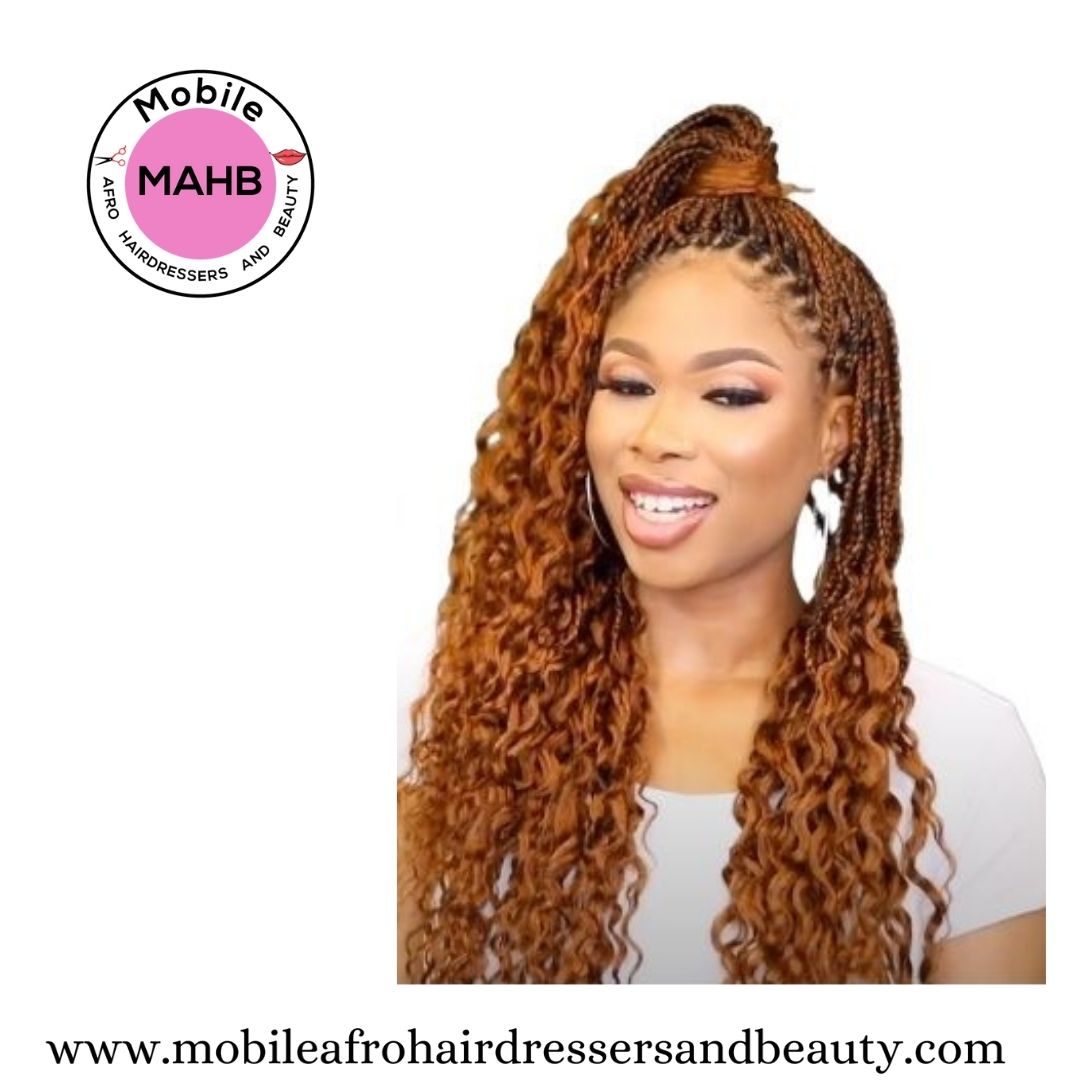 Buns. Chic Updos are the most popular way of styling your Box Braids. You can make it tight or loose while keeping the high bun at the front section of your head, middle, or base of your head. The significant advantage of buns is their variability. Any way you use the chic undo, you are just going to look CHIC!
Ponytails. You can style your Box Braids in ponytails. Tie a silk scarf around it or give a beautiful with a hair flower in your Box Braids. You sure will look gorgeous.
Twists. Another interesting way to style your box braids is by dividing the Box Braids into sections and twist. For example, you can divide your Box Braids into three sections and twist the two sections at the front together while leaving the last area at the back to fall on your back. You can twist your ponytails or the front section of your forehead, for instance.
Braids. You can create a French boxer braids style with your Box Braids. Also, try braiding to one side of your face or a wrap of the Box Braids; wrapping either side of your forehead are a brilliant idea.
Contact us today, and you will be more than satisfied with our top-quality services.
Book Online for our Box Braids Experts using this link :https://mobileafrohairdressers... 
We provide home services and give value for your money.


Mobile Braids  Experts  close to you  anywhere in the UK. Book Online Now!
Book: https://mobileafrohairdressers...
Book Mobile hairdressers near you: https://mobileafrohairdressers...
Services/ Pricelist  https://mobileafrohairdressers...
Our social linksYoutube: https://www.youtube.com/channe...
Facebook: https://www.facebook.com/Mobil...
Instagram: https://www.instagram.com/mobi...
Contacts: https://mobileafrohairdressers... 
call: Tel:+44 20 7856 0450