CHAPPED LIPS? LEARN HOW TO PREVENT AND CARE FOR IT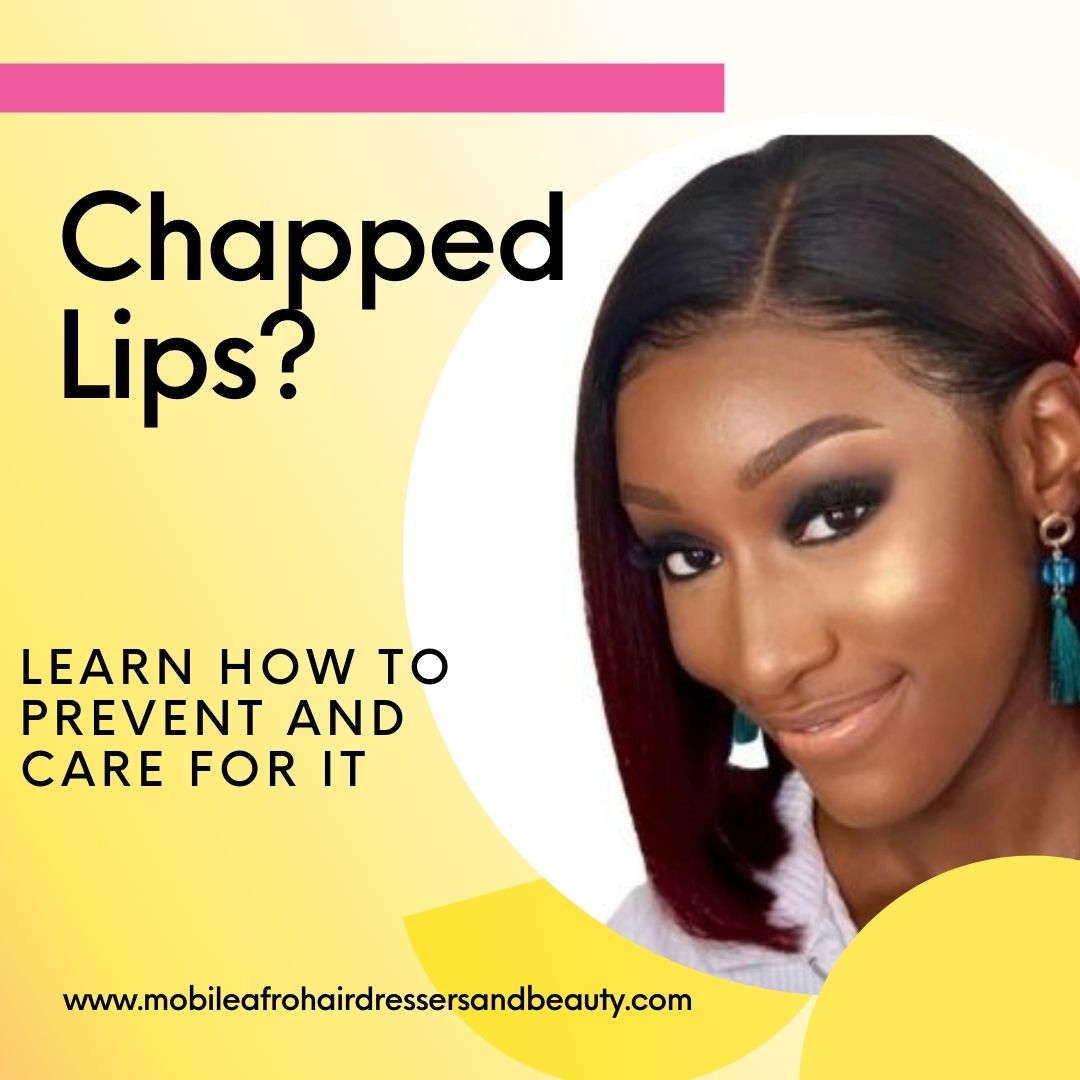 Do you know you can book home service mobile afro hairstylists and beauticians anywhere in the UK?

'https://mobileafrohairdressersandbeauty.com/
Chapped lips are a common problem during cold or dry weather conditions, causing lip crack and flake. Sun and some domestic products can also be a cause of this problem.Another name for chapped lips is Dry lips. Chapped lips occur due to reasons such as :
The weather condition

Excessive licking of lips

Dehydration

Specific medications

Health condition
While some people may develop a severe form of chapped lips called Cheilitis (extreme dry lips and corners of the mouth) otherwise, chapped lips are easy to prevent and treat. However, if you have continuous cracked or severed dry lips, please see a dermatologist.Yet, you can have soft and supple lips all through the year. Here's what we suggest:
Stop any product that irritates your lips: Don't mistake burning sensations, itching or any discomfort on your lips as the active ingredient working. Instead, stop using products that contain Camphor, Eucalyptus, Flavoring: Cinnamon, citrus, mint, and peppermint flavours can be incredibly irritating to dry, chapped lips, Fragrance and menthol.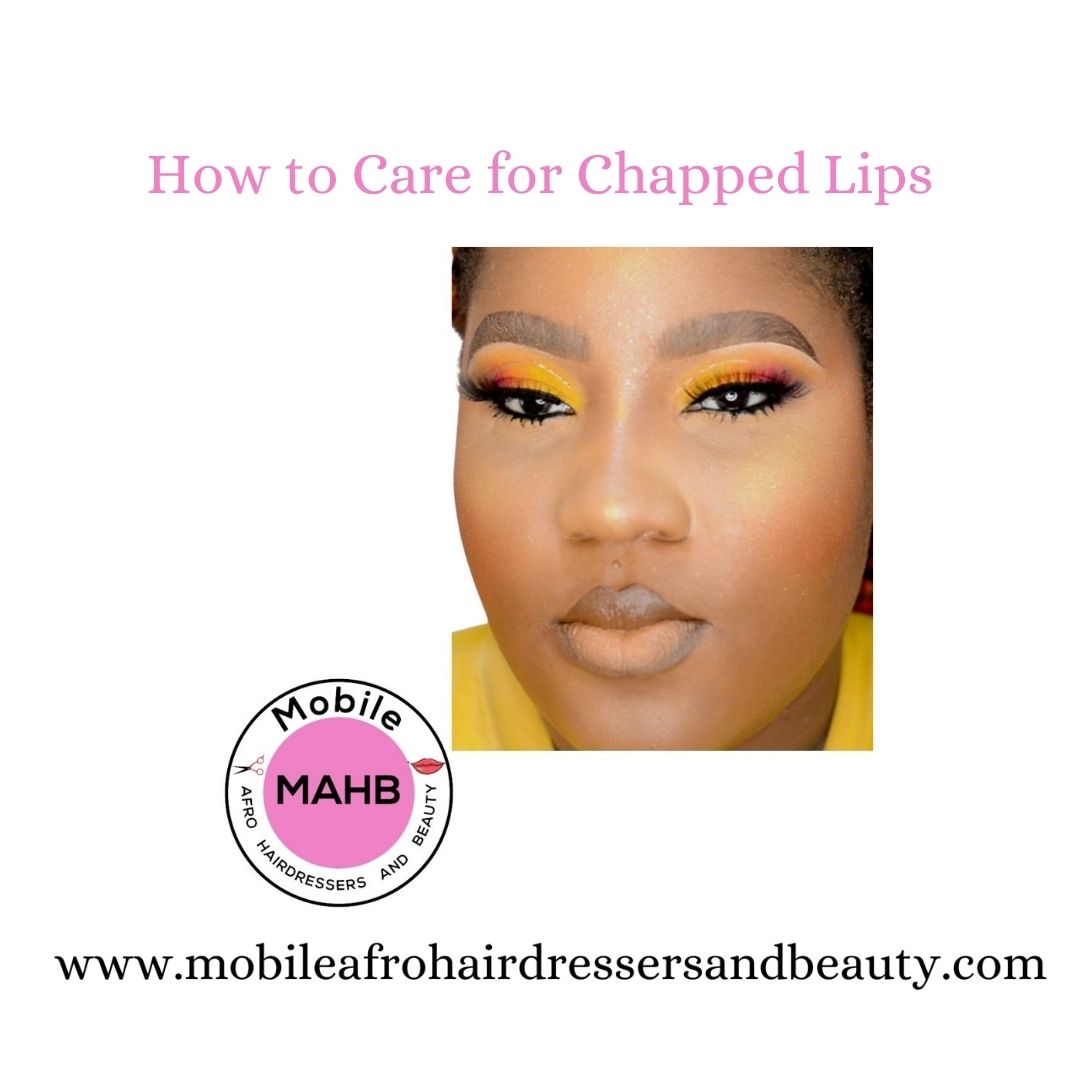 When looking for products that will heal your chapped lips, use those that contain one of these: Castor Seed Oil Hemp seed oil, Mineral oil, white petroleum jelly and shea butter.
Apply non-irritating lip balm or lip moisturizer severally during the day and before bedtime: If your lips are parched and cracked, try a thick ointment, such as white petroleum jelly. Ointment seals in the water longer than waxes or oils.
Protect your lips from the sun. When applying lip moisturizer during winter, do the same during summer as the sun can bake and crack the lips. Apply lip balm every 2 hours when outdoor.
Drink Plenty of water: chapped lips are dry lips, so keep it hydrated.
Avoid licking your lips. As saliva dries up, your lips become drier. Apply a non-irritating lip instead. Stop yourself from biting or licking your lips, as these may prevent chapped lips from healing.
To prevent your lips from chapping again, continue applying lip balm whenever it's dry indoors or outside.Other Home Remedies include:
Exfoliate with sugar and honey to remove the dead skin. Wipe with a damp cloth and apply a lip moisturizer.
Coconut oil: Apply coconut oil to chapped lips severally throughout the day. You may use your finger if clean or a cotton swab to apply oil to lips. Coconut oil helps to improve the skin barrier function for chapped lips.
Aloe Vera: Aloe juice has anti-inflammatory properties that make it suitable to treat chapped lips . Scoop out the gel from the Aloe plant into a container. Apply on lips as needed.
Honey: Honey is well known as a remedy for skin and wound treatment. Honey will moisturize your chapped lips and protect cracked lips from infection. It also works as a mild exfoliator and can help remove dry, dead skin from your lips.
Petroleum Jelly: Use white petroleum jelly forchapped lips as it retains water better than oils. Apply during the day and before bedtime.
Book online to get an excellent service from our skin and beauty specialist.
Contact us today, and you will be more than satisfied with our top-quality services.
We give expert advice on what will work for you perfectly.
To get started, call today 020 7856 0450 or book online. 
 Book Appointment: https://mobileafrohairdressersandbeauty.com//login/
We provide home services and give value for your money.


Mobile Makeup Experts  close to you  anywhere in the UK. Book Online Now!
 
Book: https://mobileafrohairdressers...


Book Mobile hairdressers near you: https://mobileafrohairdressers...


Services/ Pricelist  https://mobileafrohairdressers...


Our social linksYoutube: https://www.youtube.com/channe...


Facebook: https://www.facebook.com/Mobil...


Instagram: https://www.instagram.com/mobi...


Contacts: https://mobileafrohairdressers...