Do You Want to Change Your Hair Colour? Check out these out first.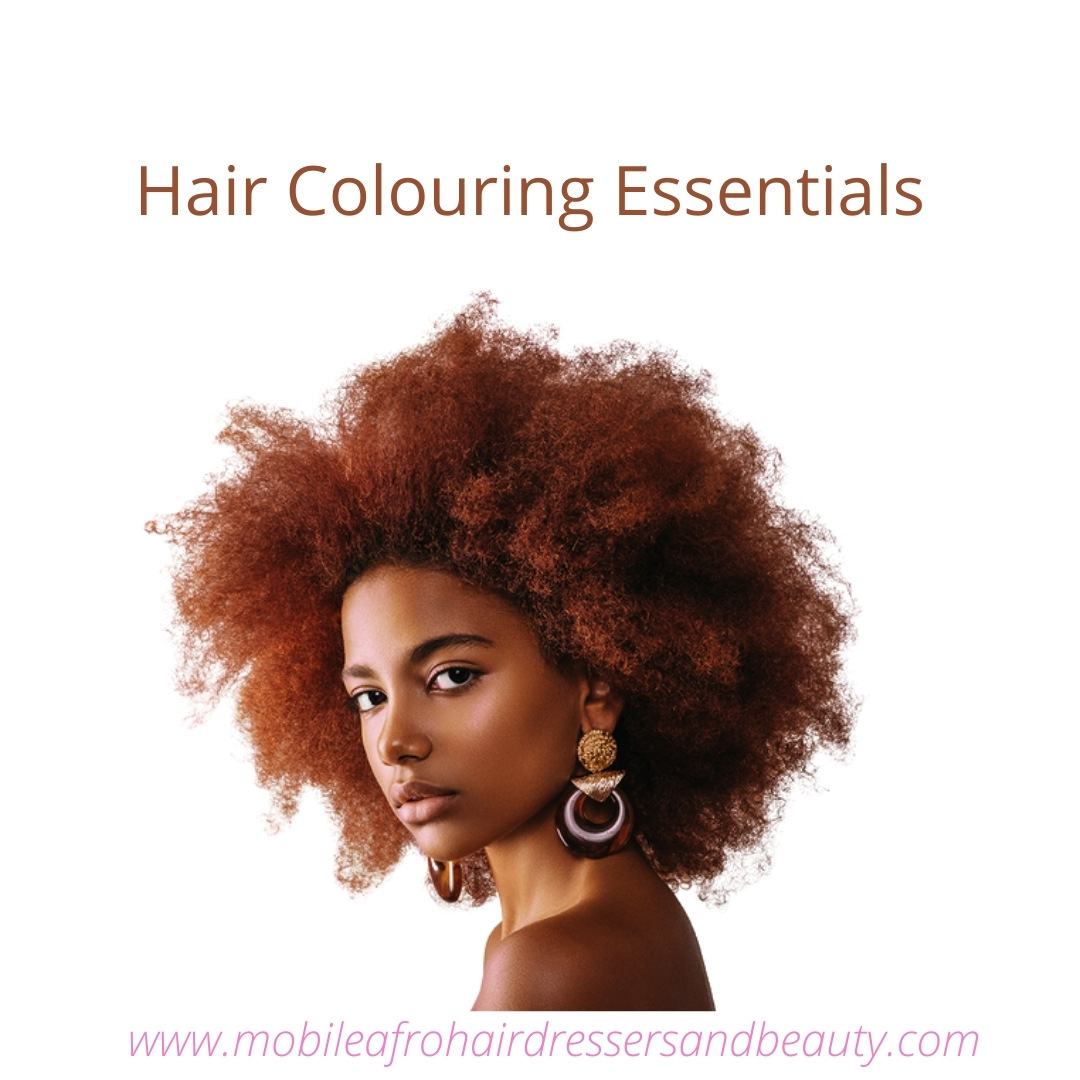 Do You Want to Change Your Hair Colour? Check out these out first.



Do you know you can book home service mobile afro hairstylists and beauticians anywhere in the UK?
Our Hair Colouring Experts at Mobile Afro Hairdressers and Beauty UK believe that you can achieve beautiful colouring on your hair. Through experience, clients have different needs and colour goals. All these are put into consideration before the hair colouring job is done.
However, one of our experts advised that the following factors must be considered before hair colouring.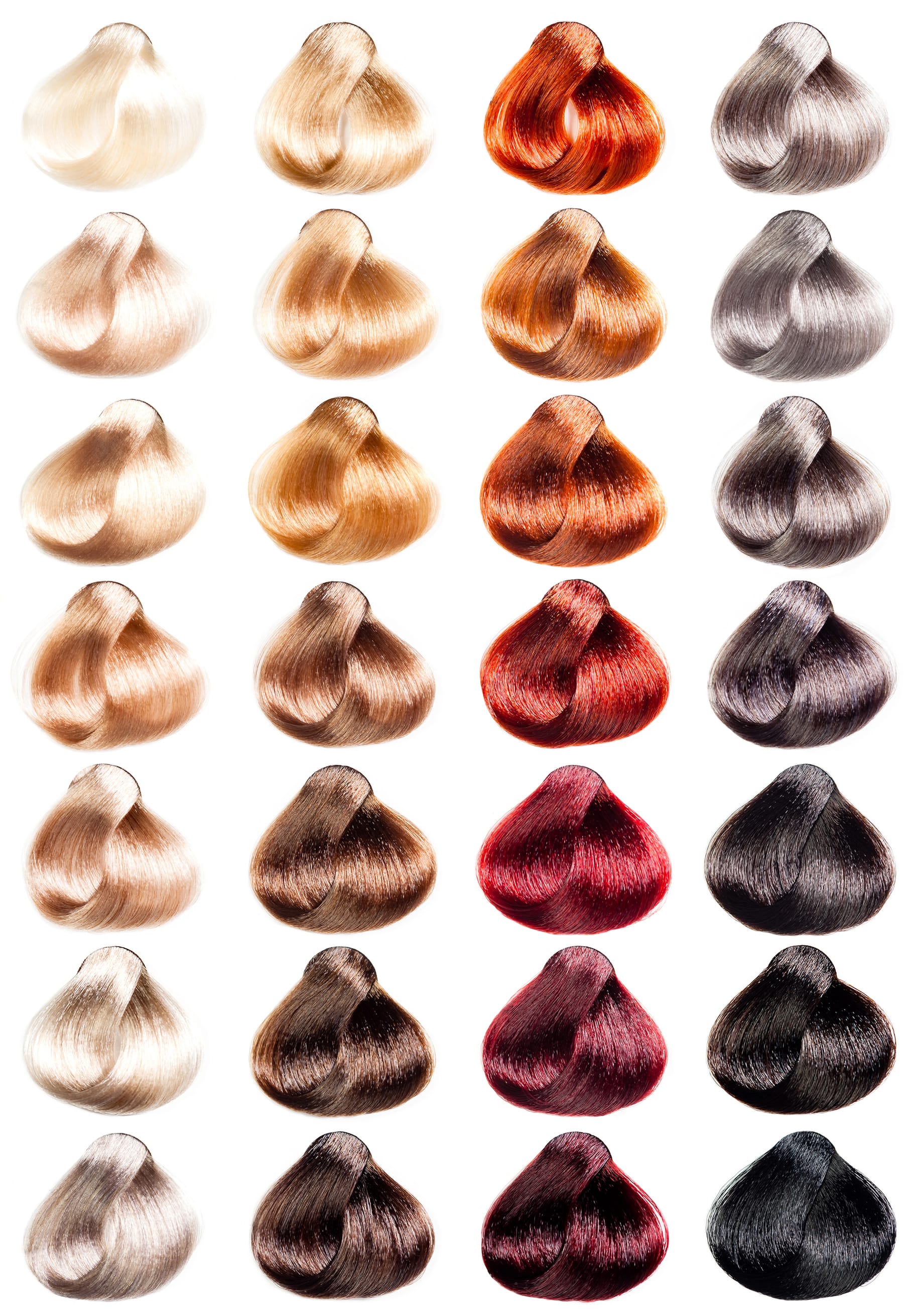 Your Natural Hair Colour:Identifying your Natural Hair Colour is the most critical factor to achieving the right Hair colour. Always identify your Natural Hair Colour from the roots, NOT the ends. It is your Natural Hair Colour that determines the right developer needed with the selected colour. 

Your Hair Colour History:Before colouring, you need to honestly examine your Hair history over the last 12 - 18 months. A client who has always used a black dye on hair can not easily change hair colour into blond at one visit to the saloon. On the other hand, a client trying colouring out for the first time will achieve a better result at one visit to the saloon. So, you see that you need to consider your hair colouring history to determine how many hours and money will achieve the desired hair colouring effect.
Your Preferred Hair Colour:
Compatibility of existing tones and how light or dark the hair is now and what you want. 
It is better to move gradually in colour variant to your hair than going for a drastic change in hair colour. For example, black hair can easily be dyed to dark brown than a lighter shade.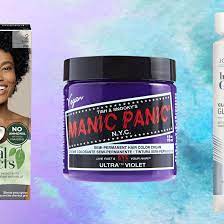 Likewise, If your Hair is Coloured Dark and you want to be Light, you cannot put another Permanent Hair Colour. over the top, as it will not do anything. To achieve this, you have to use Colour Remover or follow the Hair Lightening Process.
If your existing colour does not compliment your new goal, it will be required to cleanse out your current colour to ensure we achieve the best result after that.
For example, it may be your hair is too light to take darker in one service. When the hair goes through the lightening process, it removes natural pigment from the hair. This means when you want to achieve a darker result, you may have to pre colour the hair to ensure you keep the hair colour looking its best, reduce the colour face and ensure you have the correct level of pigment to take your hair to the right level.
The Condition and the level of thickness of Your Hair:The Condition of your Hair is an essential factor to put into consideration before you begin hair colouring. It wouldn't make sense to colour your hair if the service will over-process your hair, cause breakage, and make the whole hair colouring. Exercise futile.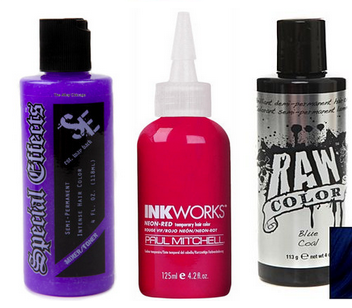 There are three main types of Hair Thickness' that have different resistance and effects on Hair Colour.  
Fine hair has the most negligible thickness. It is generally the easiest to process colour and therefore can be easily over-processed. It can also be more susceptible to damage. 
Medium hair is considered normal or most common and does not need any special requirements when hair colouring.
Thick hair is the densest and most robust. There is generally a lot of it and can be pretty heavy and hard to control due to its volume. 

Thick hair can be more challenging when colouring. It can be resistant to hair colouring. And may need a little more effort or processes when hair colouring. It also generally needs more Product to cover the entire head of hair. 
Find out how thick your hair is- Get a Hairband and see how many times you can wrap it around your hair. If you can wrap it around your hair four times, then you have fine hair. If you can wrap it around your Hair 3 times, then you have medium hair. If you can wrap two times and it feels tight, then you have thick hair.
Percentage of Grey Hair
Grey Hair has 0 pigments, meaning that Permanent Hair Colour looks and works differently from any other hair colour.   When Colouring Grey hair, it is vital to establish the percentage of Greys. If you have more than 50% Grey Hair, we advise using Natural Permanent  Hair Colour Range with a 20percent developer. If you have under 50% Grey Hair, use any desired Permanent  Hair Colour.  

Hair Porosity:
Hair Porosity is the Hairs ability to absorb moisture - the more water the hair can absorb, the more Porous the Hair is. The amount of porosity determines how the hair will accept  Hair Colour.  There are low, medium and high porosity hair variations.
Do this test to know the level of porosity of your hair: 
Please take a couple of strands of your hair, and drop them into a bowl of water. Let the hair sit for a couple of minutes. If it is floating, it has low porosity. If it's sinking, it has high porosity.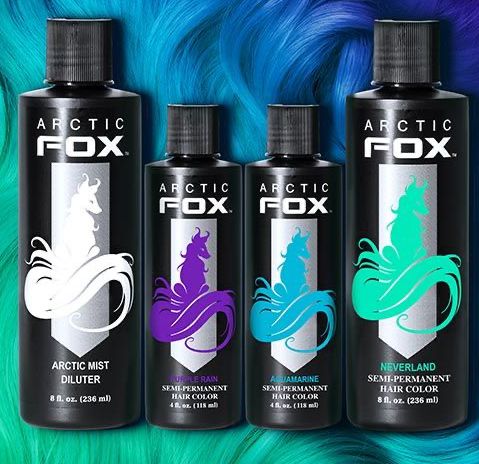 Budget:
The personality type will determine what will fit into your monthly budget. Our Hair Colouring services will suit you just fine as a social influencer, career woman, student, or stay-at-home mom. Our services are affordable and offer the best on the block.
Consider getting quality products for your hair to help maintain its sheen, shine, texture and balance. These will also offer added protection and keep your hair and colour looking fab.
Lastly, does this hair colour choice suit your personality, lifestyle and skin and eye tones? And remember, change is the only constant thing in life.
Contact us today, and you will be more than satisfied with our top-quality services.
Are you considering Hair Colouring? Please book an appointment, and one of our Hair Colouring Experts will come to you.
We give expert advice on what will work for you perfectly.
To get started, call today 020 7856 0450 or book online. 
 Book Appointment: https://mobileafrohairdressersandbeauty.com//login/
We provide home services and give value for your money.


Mobile Braids  Experts  close to you  anywhere in the UK. Book Online Now!
 
Book: https://mobileafrohairdressers...


Book Mobile hairdressers near you: https://mobileafrohairdressers...


Services/ Pricelist  https://mobileafrohairdressers...


Our social linksYoutube: https://www.youtube.com/channe...


Facebook: https://www.facebook.com/Mobil...


Instagram: https://www.instagram.com/mobi...


Contacts: https://mobileafrohairdressers...