Loving Your Afro Hair : 10 Do's and Don'ts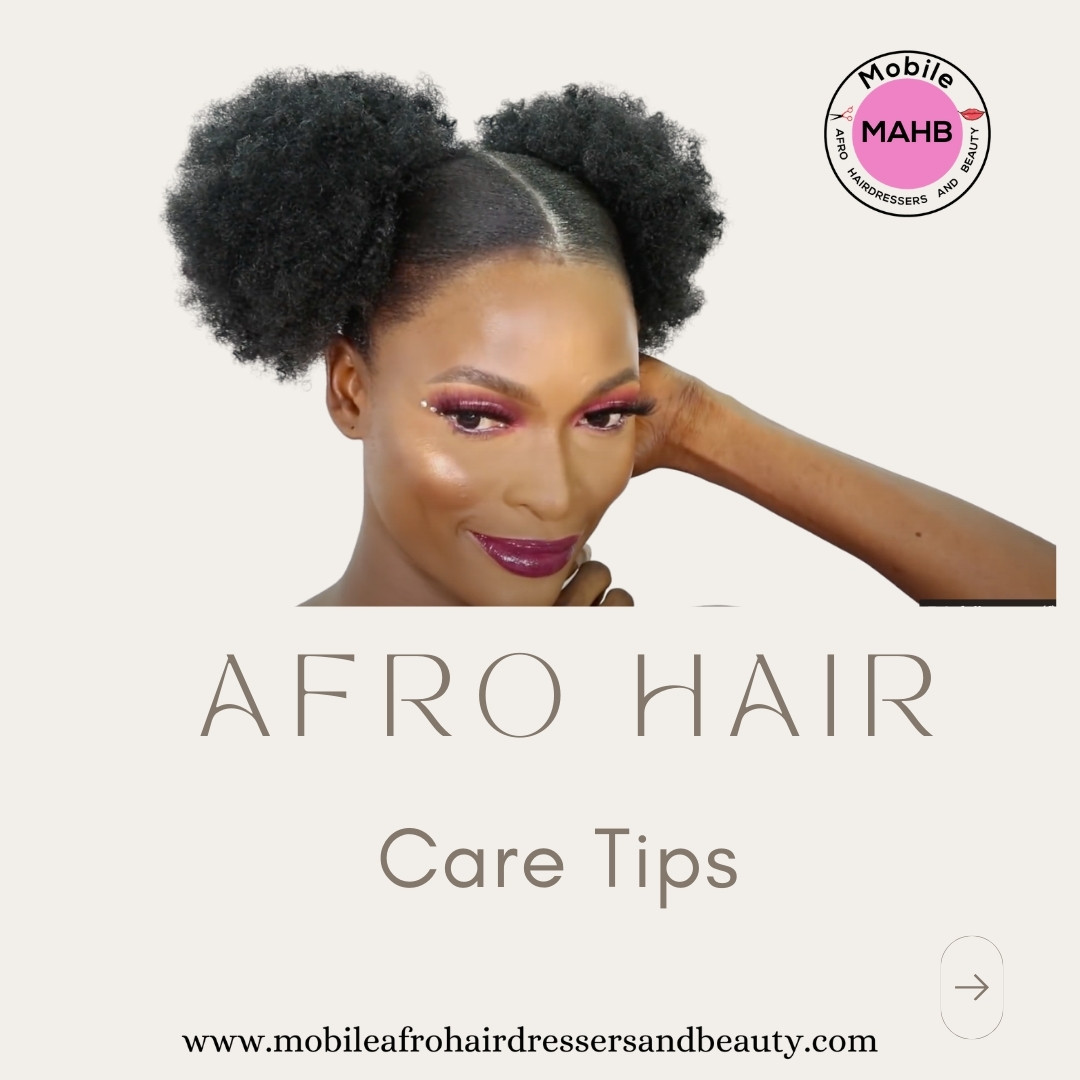 Loving Your Afro Hair : 10 Do's and Don'ts
Do you know you can book home service mobile afro hairstylists and beauticians anywhere in the

 UK?
T
he Afro hair is curly and Kinky. It is thick and rich too. To keep the natural attributes of your Afro hair, you should consider the advice from our Afro hairExperts.

Water is your Friend: It is recommended that you drink eight glasses of water a day. So also, should you treat your afro hair like a plant that you should water regularly. Use water in a spray bottle to detangle hair. For shining, lustrous and healthy afro hair , use water regularly.
Use the service of a professional or experts: For afro hair texturizing and relaxing, It is not advisable to carry out the hair relaxing at home by yourself. An experienced Beautician will know how to avoid over-processing the hair and the time limit to leave the product or relaxant in the hair. Also, for afro hair colouring, use the service of an expert to prevent hair damage.
Moisturize Hair: While purchasing hair moisturizers, avoid products with mineral oils, lanolin and petroleum. Instead, go for water-based moisturizers. You should apply moisturizers to your afro hair weekly and after your hair has been washed. For best result, moisturize your afro hair once or twice in the morning and before night rest.
Choose loose braids over tight braids: Avoid thinning and balding at the hair front line, sides of the hair and temple; stop making your weave, braids or extension tight. This act will damage the hair aside from hair loss.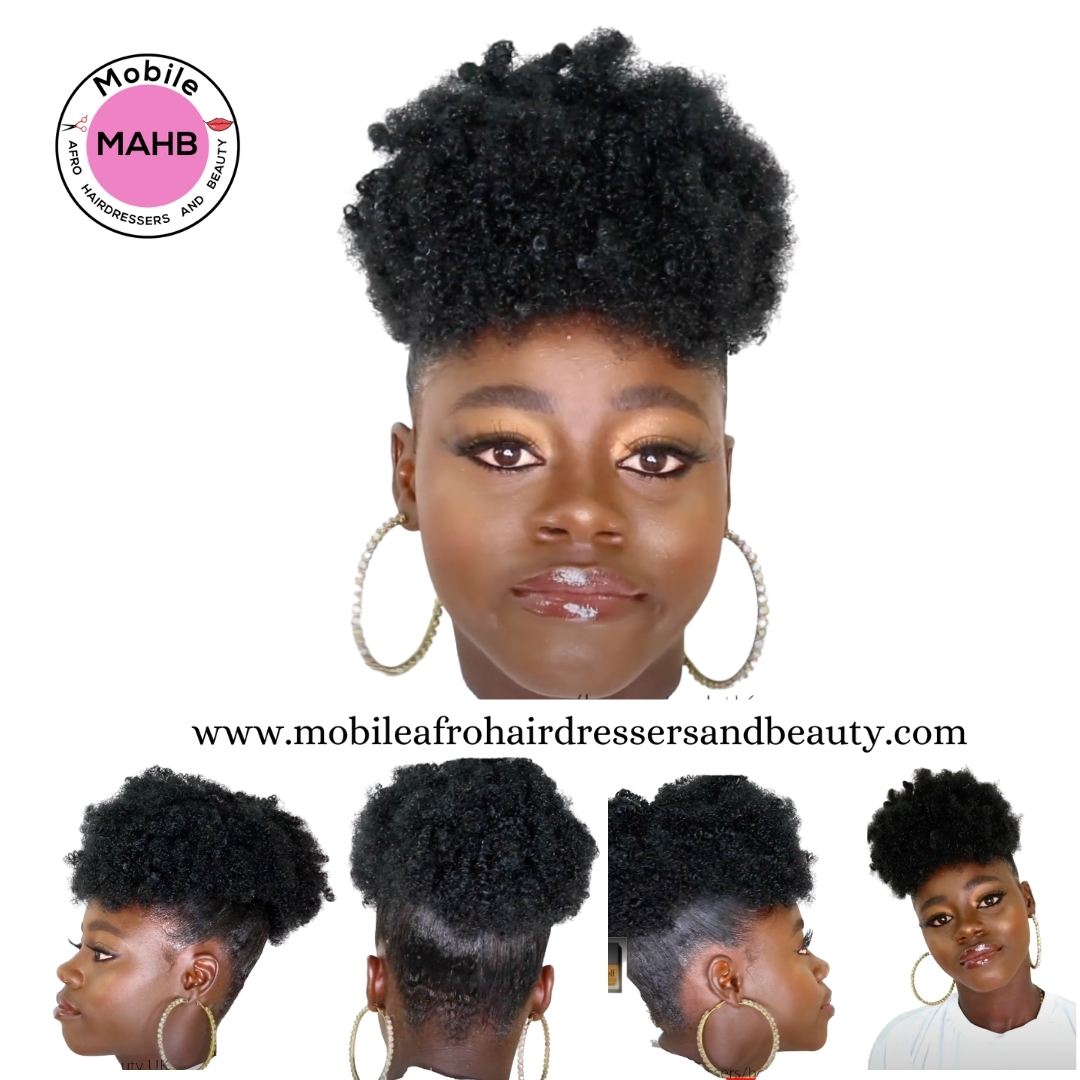 Comb or Brush? You must have been contemplating the best tool to use to smooth your afro hair . Use a wide-tooth comb against the hairbrush. It is better to detangle hair with fingers before using the wide-tooth comb, but excessive combing is also dangerous to the health of your afro hair.
Oil Hair Frequently: Make hair oiling one of the routine to keep your afro hairhealthy. Apply oil to keeps your afro hair healthy and to seal the moisture. Examples of oil products:
Coconut oil

Vegetable Glycerin

Castor Oil

Olive Oil

Grape Seed Oil

Jojoba Oil

Avocado oil
Wash Hair Regularly: Don't trade the neatness or freshness of braids and hair extensions styles for the health of your afro hair. Endeavour to wash hair once every fortnight. You can also apply conditioning once weekly to take out the mildew-like smell and bacterial buildup. Have a hair wash day to keep your hair healthy, one weekly or bi-weekly.
Reduce Heat: If you're starting on the journey of making your afro hair healthy, reduce the use of hot styling tools such as flat tongs or straighteners to once every two weeks. Reducing heat application to  afro hair is a vital determinant of healthy hair growth. Heat can damage the protein bonds in the hair and reduce the natural moisture content in the afro hair.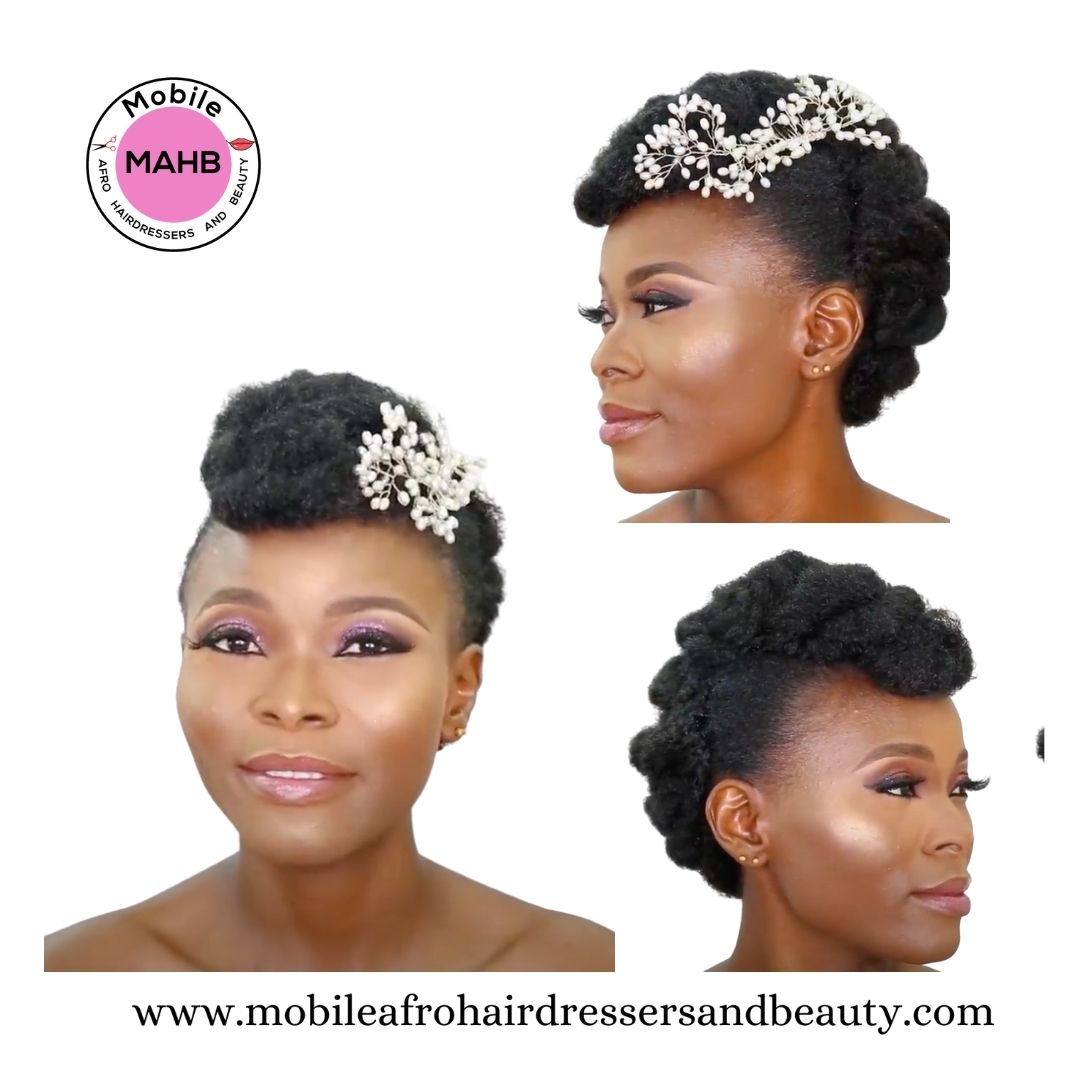 Eat Healthily: A balanced diet is good for your body and your afro hair growth. Eat food rich in dairy products, Omega-3, fruits and vegetables and whole grains.
Adopt Protective styles: Styles such as Braids, Twists, Bun, Bantu knots, Weaves and wearing wigs are healthy for your afro hair . These styles protect your afro hair from shedding, damage or breakage. Ease tension at the edges of your afro hair when braiding to avoid hair damage. Hydrate your braids by applying moisturizers to keep braids well moisturised during the duration.
We are here to make you Poppin!
Book professional Hair Consultants and Stylist on Mobile Afro Hairdressers and Beauty UK.
Our Makeup Artist and Beauty Experts are available for Consultation.
Contact us today, and you will be more than satisfied with our top-quality services.
We give expert advice on what will work for you perfectly.
To get started, call today 020 7856 0450 or book online. 
 Book Appointment: https://mobileafrohairdressersandbeauty.com//login/

We provide home services and give value for your money.


Mobile Makeup Experts  close to you  anywhere in the UK. Book Online Now!
 
Book: https://mobileafrohairdressers...


Book Mobile hairdressers near you: https://mobileafrohairdressers...


Services/ Pricelist  https://mobileafrohairdressers...


Our social linksYoutube: https://www.youtube.com/channe...


Facebook: https://www.facebook.com/Mobil...


Instagram: https://www.instagram.com/mobi...


Contacts: https://mobileafrohairdressers... 


Tel: 020 7856 0450