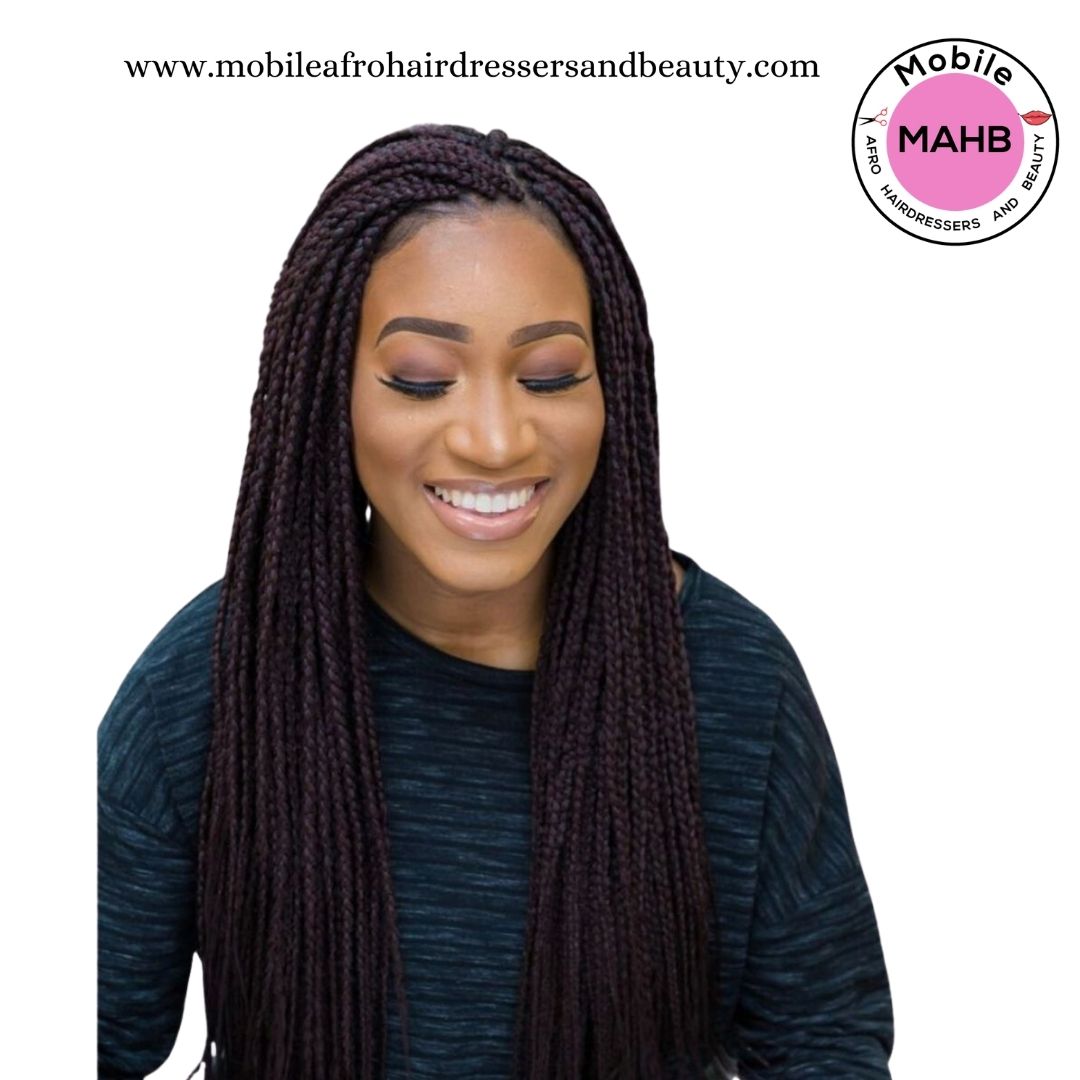 Braids| Single plaits| Medium Waist Length
Product information
£120.00
Reviews
Description
Braids| Box braiding/Single plaits| Medium Waist Length
Trusted By Women Of Colour Countrywide.
More Than 30,000 Regisetred Users.
Vetted Beauticians

500+

Support

24/7

Registered users

30k+
Top Rated on Braids| Single plaits| Medium Waist Length
Client reviews
Holly Liburd
5 out of 5 stars
Sandra was amazing! She turned up on time and made me feel so comfortable. I am super happy with my first box braids thank you so much Sandra! Xx
Michelle Vecchini
5 out of 5 stars
What an amazing service. Really love my hair. She even had to deal with 2 crazy children fighting
Tola Adeyemi Jones
5 out of 5 stars
Thank you so much Seun both my son and daughter are really pleased with their hair. You were really quick and neat and thank you for coming at such short notice. We will definitely book you again.
Aira Omo
4.75 out of 5 stars
Beautician replied:
Thank you.
Akinwande did an amazing job with my hair. She was very friendly and professional and came to my house exactly at the appointment time. Overall I was very happy with the experience and I wouldn't hesitate to book her again!
Frequently asked questions